A review on HostGator's website builder: Gator
HostGator is pretty much a big name in the web hosting industry. It is widely known for best hosting services and also the millions of users and clients who are solely dependent on HostGator for hosting their websites. This article is a detailed review on Gator which is an efficient website builder provide by HostGator.
Gator is a good choice for people who wish to build websites without any complicated coding and also get their job done in the cheapest way possible. This article will focus more on Gator's performance, pricing, customer support and its main features.
Gator's Performance
Gator is a decent performer. It helps in detecting all the flaws and good points about a website. It will let you know when your website is not functioning well and needs to be fixed as soon as possible. This is almost like a robot which pretty much knows everything well in advance and reminds us of certain emergencies that occurs on the website.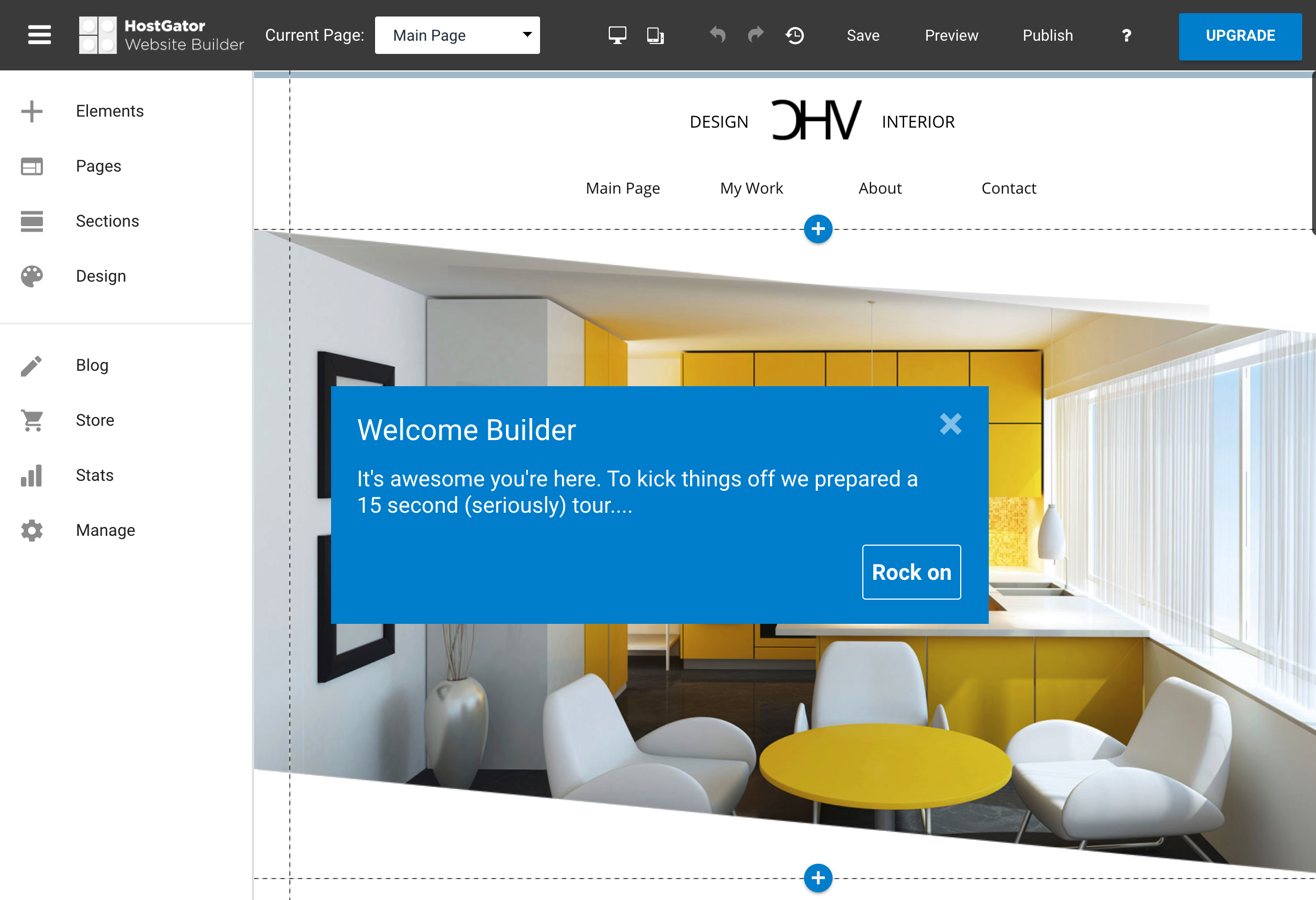 The uptime of the website builder by HostGator is 100% and its really impressive for the users. There are no times when the uptime goes down which can create confusion and irritation in the minds of the users. And the best part about it is that Gator website builder can be adjusted accordingly if you are using it on a tablet or smartphone.
The smartphone and tablet version Gator can be a bit slow comparatively and might test your patience for some time. This calls for improvement from the side of HostGator and they must work on making the website builder pretty robust for smartphone and tablet users.
Gator's speed
The speed of Gator is very much optimized and if you compare it with the other website builders' speed, then Gator is not so impressive.
If there are too many images on your website page, then the speed might slow down and also you can notice your high-quality images are very much compressed.
Gator's Price
The prices of the plans offered under Gator are really cheap and affordable. There are plans for ever kind of user and they can choose it according to their budget and needs. There are three plans under Gator and those are mentioned below.
Starter – available at $3.85 per month
Premium– available at $5.99 per month
eCommerce– available at $9.22 per month
When you compare Gator with other major website builders like Squarespace and Wix, then you can clearly make out that Gator is many times cheaper than these two website builders. If you are buying Wix basic plan, it would cost you as high as $17.90 and if you buy Squarespace, it will cost you $12 every month for building personal website and $18 for building ecommerce website.
Gator offers all these benefits at cheaper price than Wix and Squarespace.
Gator Builder Features
By now you must be already knowing that Gator is the cheapest website builder that is available in the business right now. It is of course a professional grade builder with decent performance and you will get good results for the price that you paying for the Gator builder.
There are many free ready to use templates available and you also have the drag and drop feature available on these templates. You can add and delete whatever you want to and customize your website in your own way. Also, editing doesn't take much time and almost every option is user-friendly.
But when you introspect the quality of the templates by Gator, it is not as good as the templates offered by Wix and Squarespace. But we can let go of this option as Gator is five times cheaper than other website builders.
Although, the editor is pretty much amazing and there are no restrictions while you are using it. You can use any elements that you want.
It also comes with a domain name for your website and it is self-certified. However, Gator will help you create some professional websites at low price.